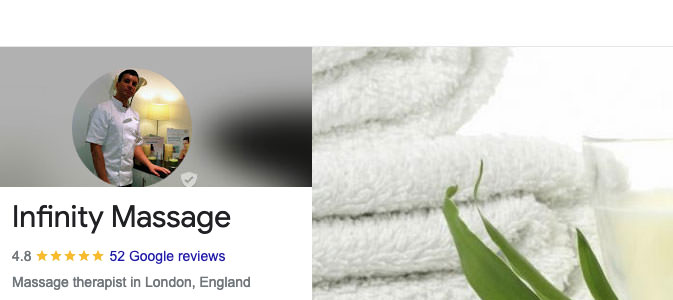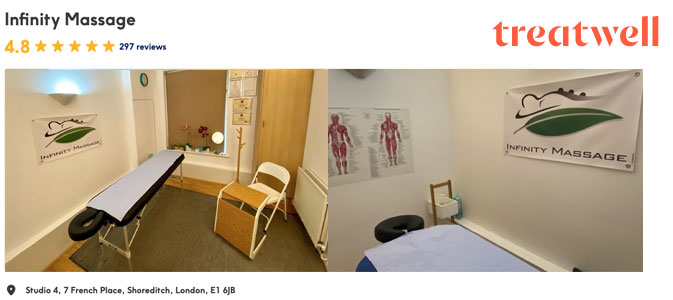 Kathi
review:

Fabrizio is 'simply the best'. Had a lymphatic drainage massage in 2014 and it was superb! Treated my friend to a massage for her birthday in October and she said, "I feel like I'm walking on air. I also feel like I've lost 5 kilos!" You won't be disappointed!
Aleksandra Malik
Great massage treatment at the Covent Garden Clinic, was inpressed with the place which is exceptional! Fabrizio is a skilled therapist and a pleasure to talk to: we focused on my legs and low back as I am a dancer and regularly get deep tissue.
kieve Ducharme
Fabrizio is the best massage therapist I have came across. I visit him for Lymphatic massage on a weekly basis. The cupping technique helps me physically and I leave feeling relaxed. The pressure is always perfect and I highly recommend to see him.
Maria
One of the best deep tissue massages I have had. Pressure was firm which is how I like it however there was a mini consulation beforehand to find out what my needs/requirements were. Excellent.
Vanessa Leighton
Great Holistic Massage, one of the best ones I have had in London, will definitely go back and try a different therapeutic massage. Fabrizio is an exceptional therapist and the location is convenient and next to the overground, recommended!